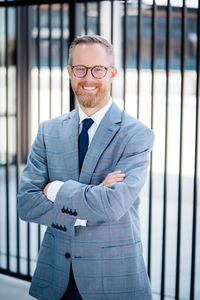 Colby Reynolds
316-221-8509
Colby Reynolds is a broker associate at InSite. Colby is a 9-year veteran of the real estate brokerage and leasing profession and was most recently the leader of a commercial real estate team in Wichita. Prior to his career in real estate, Colby worked for 9 years in the banking industry, with the last 5 years focused on commercial lending. His banking experience helped hone his customer service skills and broaden his understanding of the financial world associated with commercial real estate.
Colby has developed customer service skills at a level that meets the needs of a diverse client base while acquiring the necessary technical knowledge to address the many facets of the industry. He prides himself on not only his ability to grow relationships, but has a strong work ethic, and a strong moral commitment. Working in the financial community has not only provided Colby with many working relationships but has helped provide a unique perspective regarding how to effectively approach challenges and opportunities associated with commercial real estate brokerage.
Colby is a native of Clearwater, Kansas. He earned a Bachelor of Science degree majoring in Biology at Kansas State University. As a professional in the Wichita area, Colby has been active with the Chamber of Commerce, Rotary, and numerous other organizations. Colby is married and has two children.