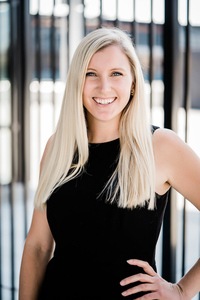 Kristin Stang, CCIM
316-221-8507
Kristin Stang joined InSite Real Estate Group in June 2019 as a commercial sales and leasing associate. She brings over fifteen years of experience in Commercial Real Estate brokerage including sales, leasing, investing, property management, and building design and construction.
Born and raised in Wichita, Kristin prides herself on her exceptional work ethic and commitment to excellence. She strives to create long-standing relationships with each of her clients through careful diligence and a dedication to their specific needs.
Kristin's background in architecture and design give her a unique perspective on the market and allow her to clearly spot overlooked opportunities. This specialized view helps her advise clients to select spaces and properties that provide future growth for their businesses and better returns in their portfolios.